Our Graduates: Proof that SEED Works.
SEED graduates are the living, breathing manifestations of the SEED promise achieved. They all have different journeys on their path toward college completion, but they share at least one thing in common: the pride of their entire community and their SEED family.
Babajide, SEED DC '07, Hiram College '11
Valerie, SEED DC '06, UDC '13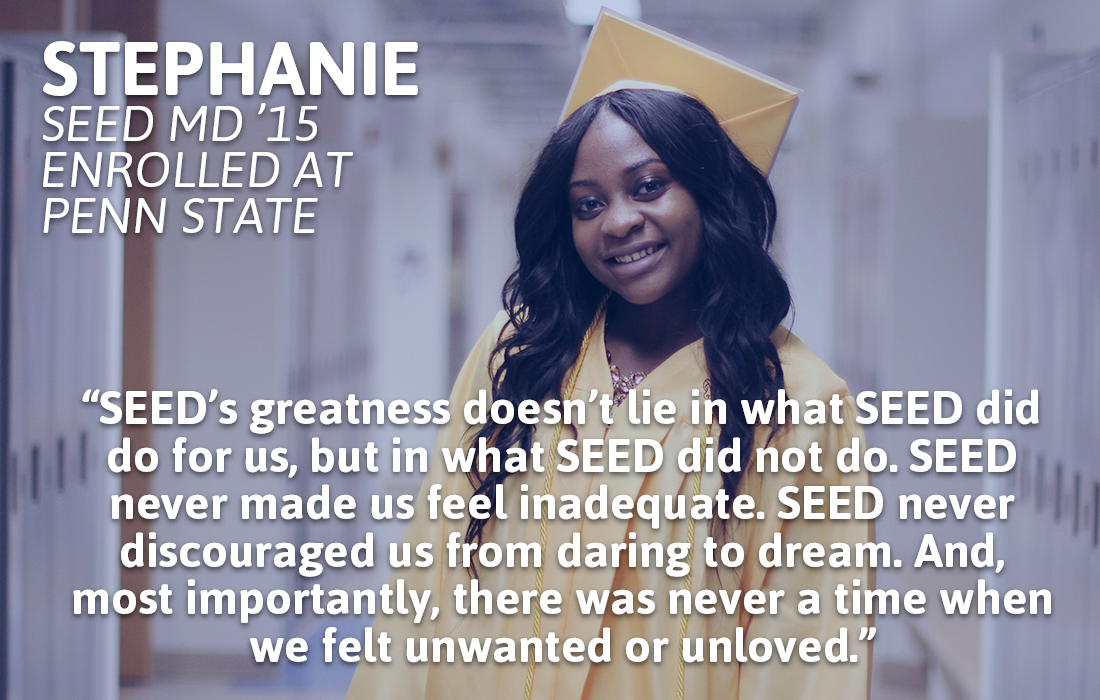 Read More SEED Graduate Stories.