June is our favorite month of the year at SEED--because it's the moment when all of our students' hard work has paid off. The joy in the air was infectious at both SEED DC and SEED Maryland as our two Classes of 2017 completed the first step of their educational journeys. We are deeply proud of our students' commitment to their education, and honored by our families' trust in us.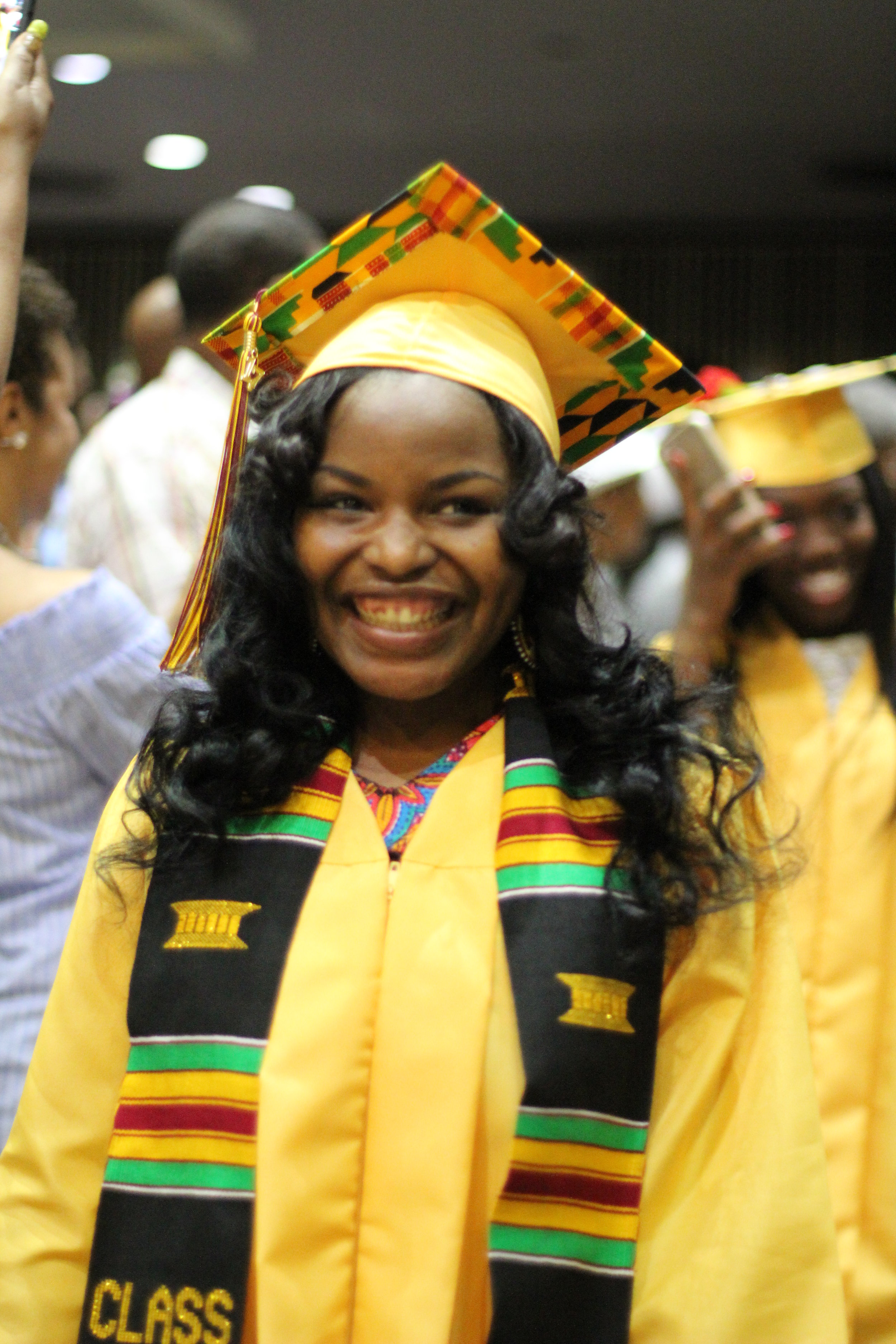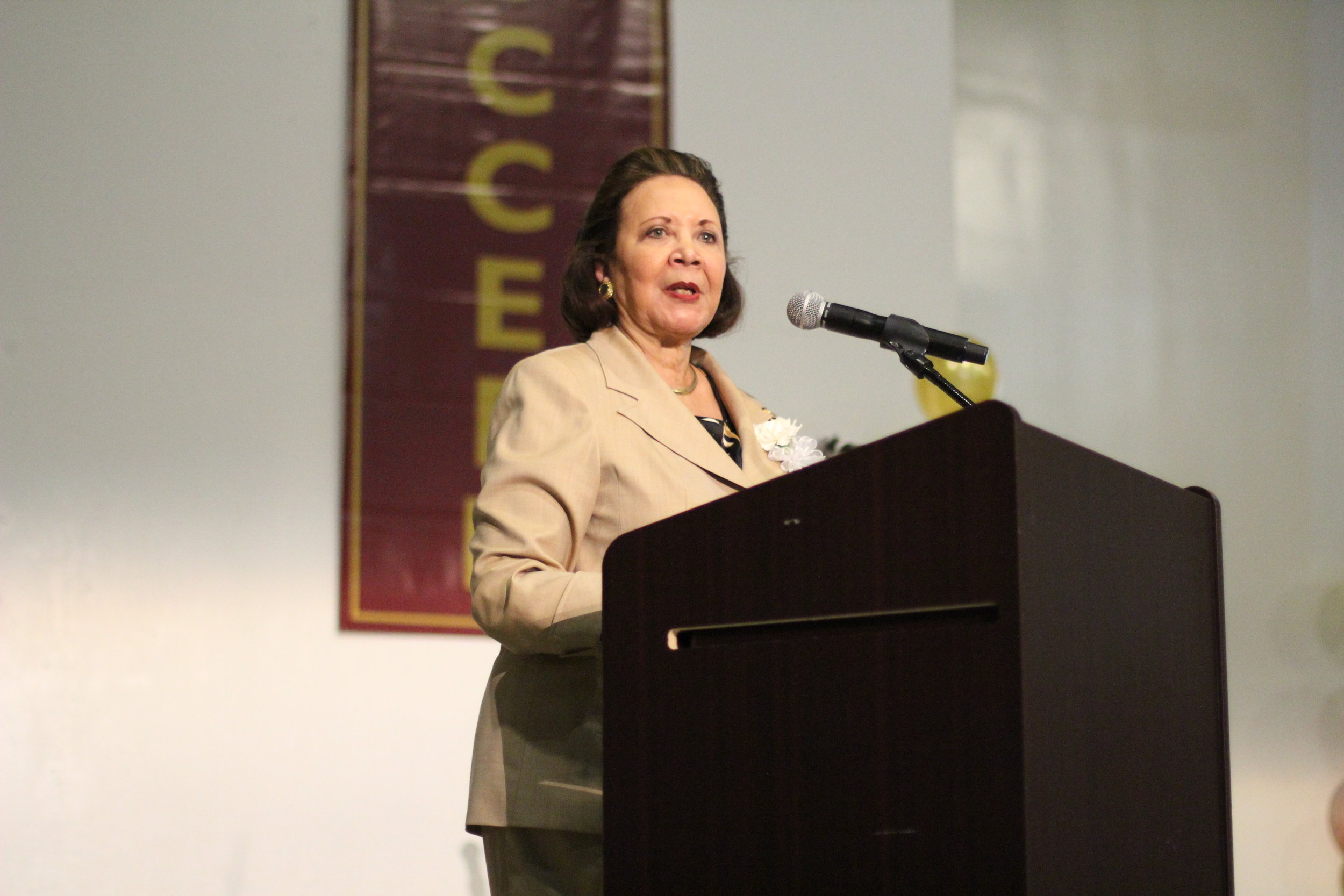 On June 3rd, SEED Maryland was treated to not one, but two extraordinary commencement speakers: Nancy Abu-Bonsrah, the first black female neurosurgery resident at Johns Hopkins University and a first-generation American, and Alma Powell, longtime SEED supporter and founder of America's Promise, an educational alliance devoted to our nation's youth. Valedictorian Jackie Ndayizeye described the nurturing and inspiring environment that SEED had provided her for her, and Jeremiah Paige (SEED Maryland Class of 2015) presented the SEED Graduate Achievement Award to Harry and Beth Lebow. The award goes to any outstanding member of the community who exemplifies SEED's values and is selected annually by SEED's graduates; Harry and Beth Lebow are deeply dedicated and passionate SEED Maryland supporters.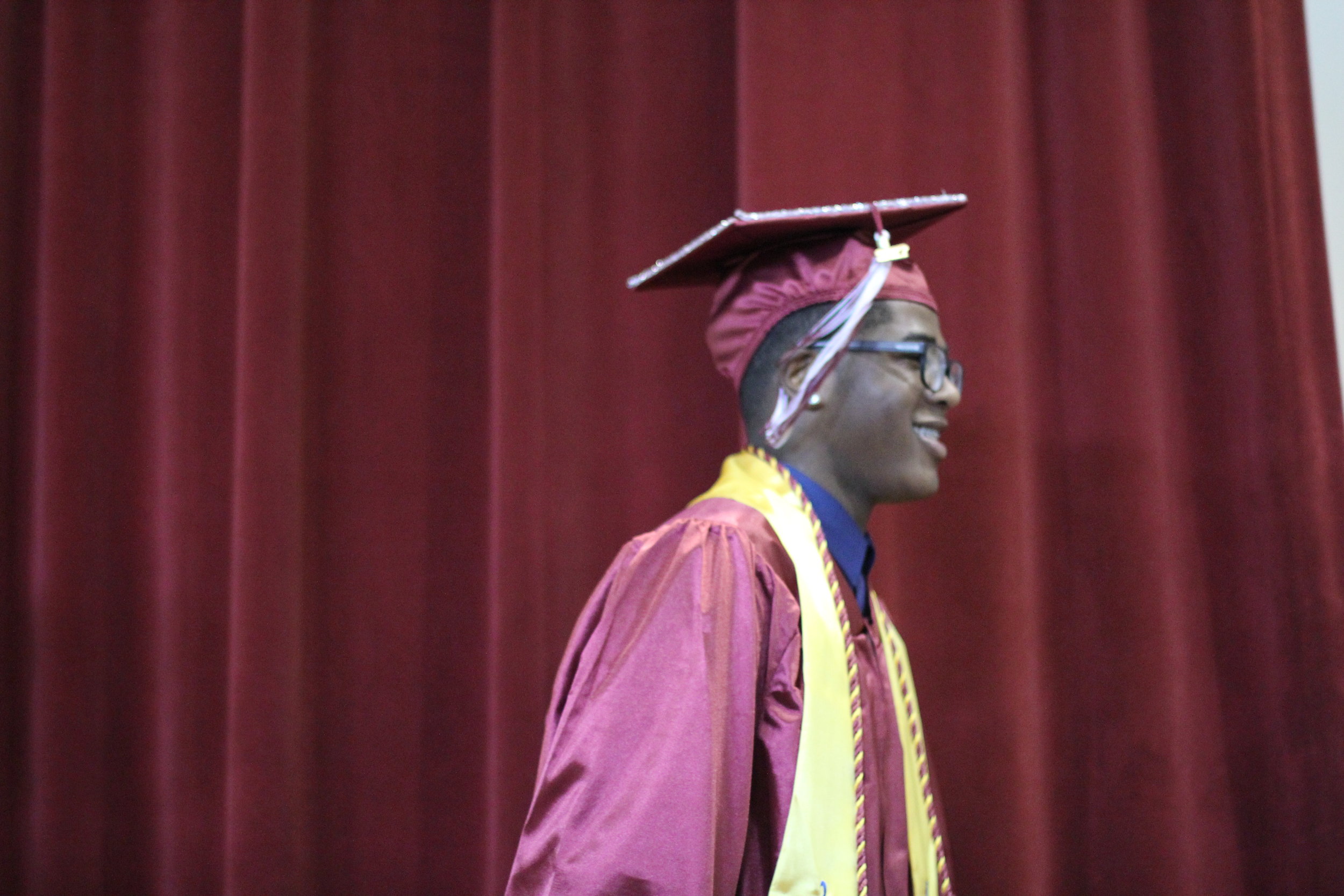 Two weeks later, on June 17th, it was SEED DC's turn to graduate its 13th class of seniors. D.C.'s Congresswoman Eleanor Holmes Norton reminded students that "nothing is impossible," and reminded them of the power of their SEED degrees--and the college degrees that they'll soon begin to earn.
Valedictorian Ahmad Hassan discussed how SEED has already helped his family fulfill their potential--his brother Dahir (SEED DC '13) just graduated from Howard University last month and his sister Maryam (SEED DC '15) just completed her second year at Virginia Tech. Once again, students were presented with numerous scholarships, awards, and accolades, and graduate Keyana White (SEED DC '12, Trinity Washington University '17) presented the Graduate Achievement Award to Tyrhee Moore (SEED DC '11, West Virginia University '15) for his incredible achievements in the great outdoors and his service to the community.
In addition, SEED DC's Graduate Achievement Award was renamed in honor of Letia Naylor (SEED DC '06), who lost her battle with cancer earlier this year, and Letia's mother Lynnette came to the podium to help with the presentation of the award.