LYDIA AND JOI VISIT RECENT SEED MARYLAND GRAD JACKIE AT STEVENSON UNIVERSITY!
Our advisors' annual College Outreach Visits are a key ingredient to CTS's "secret sauce." Below, follow Lydia and Joi as they visit SEED Maryland's 2017 valedictorian Jackie at Stevenson University. (Scroll down for Jordan's visit to University of Wisconsin - Stevens Point!)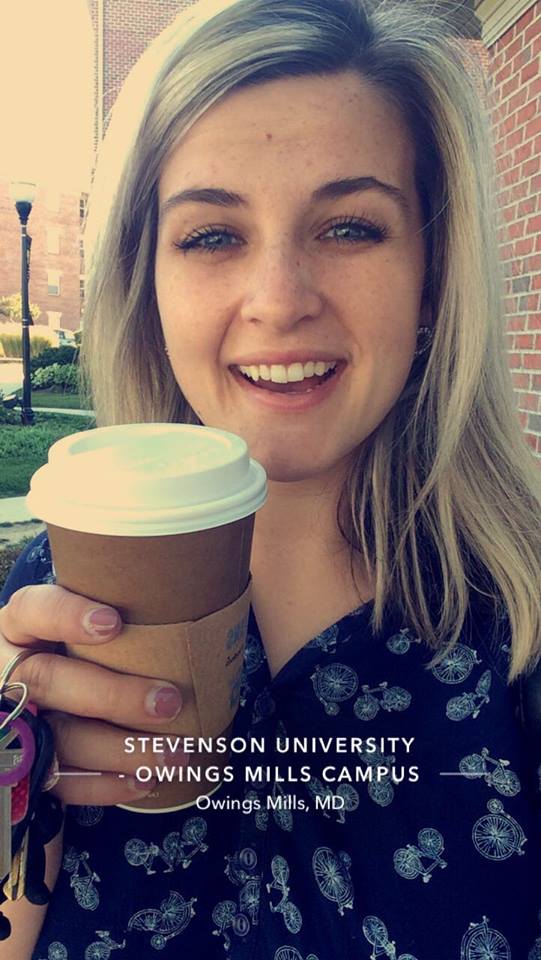 8:00am: Arriving on campus at Stevenson University
Good morning SEED community! My name is Ms. Weiss and I am a new College Success Advisor with the CTS team. Today I am doing my first local College Outreach Visit on Stevenson University's Owing Mills campus. I am beside myself with excitement to see a small snapshot of what a typical day looks like for Jackie (SEED MD, Class of 2017). I'm going to sit in a class, check out the dorms, get a tour of campus, and eat a meal with Jackie! Now that I've got my caffeine, it's time to head over to the administrative buildings and start connecting with the wonderful staff here at Stevenson!
9:00am: Establishing Community at Stevenson University
Everyone meet Jackie! She is a first-year student at Stevenson majoring in nursing. The first stop on my campus tour was the Ratcliffe Community Center, this is a great spot for students to hang out, play pool, and do homework. Jackie hangs out there with friends and likes to play basketball and ping pong!
11:00am: Meet the Roommate!
Next up, Jackie's dorm! She shares a suite with a junior and her RA (who is also a nursing major!) which she thinks is super helpful :)
1:00pm: Let the Learning Begin!
I got to sit in Jackie's Freshman Seminar class this afternoon! She's taking this class with other nursing majors, which is a great way to meet and get to know other people in her cohort :)
4:00pm: A little luck never hurt!
There are mustangs all over campus since that is Stevenson's mascot. When I asked Jackie to pose with this one, she said she is rubbing the mustang's nose for good luck as she pursues her degree and plans to graduate in 2020!
7:00PM: The best part of the day: dinner with your advisor!
College Outreach Visits aren't officially complete until we eat a meal together with our advisees! Grads get to pick wherever they want to eat - Jackie picked iHop! Her go-to meal here is chicken florentine crepes. They hit the spot :)
9:00pm: Time to head home!
Annnnnnd that's a wrap, folks! I had a great day spending time with Jackie on campus. I learned more about what a life for a Stevenson student is like and cannot wait to be on campus again! Thanks for spending the day with SEED, Jackie! Also thanks to Ms. Baker for being our photographer and spending the day with us.